Tuscan Architecture in Dallas/ Fort Worth
Some people have the misconception that Tuscan style homes have small dark rooms with darker finishes. But today's homes based on the architecture taken from the Tuscan region, keep much of the romantic charm while also incorporating modern, open-space floor plans, higher ceilings and accommodations for large-screen televisions and other technology. Designers work with lighter floors, open space, modern finishes and contemporary aesthetic on the interior of the home while the exterior has the traditional Tuscan style appearance that so many people love.  One of the most beloved feature of the Tuscan architecture is that it fits perfectly in a beautiful outdoor setting with patios and balconies to let in the fresh air.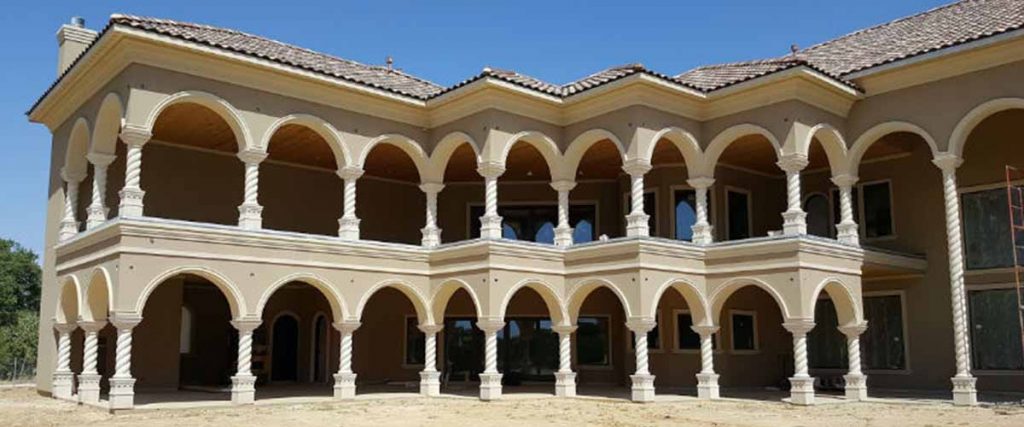 Opening up the windows
When building a new construction home, make sure to talk to the sales representative and builder about the windows, French doors and other "eyes to the outdoors." Bring the outside environment in through patio doors, windows and other features such as balconies or skylights. To get inspired, think about what the original Tuscan homes were like for residents hundreds of years ago. According to an article by vogue.com, the artist Michelangelo enjoyed the outdoors as well as views from his Tuscan villa that went up for sale. The Renaissance artist bought a Tuscan farmhouse in the mid-1500s. He had views of the rolling hills of Tuscany. People who build homes in the United States have different scenery, yet it's still possible to create an ideal lifestyle that is soothing and relaxing.
Incorporating unique architectural features
While it took more than a decade to restore the Michelangelo Tuscan home, a new construction home in America is just as sought-after with less of a wait. Instead of getting involved in daunting renovation projects and spending a lot of money on restoration efforts, consider starting with a clean slate. Some of the features to borrow from the classic Tuscan farmhouse look include wood-beamed ceilings, vaulted ceilings and fireplaces. In keeping with the historical look, choose a stone façade for your new construction house. In older times, people had what were called "reception rooms" to welcome guests. Sketch out a few ideas of an ideal floor plan with dining areas, kitchen, great room, bedrooms and foyer or reception areas.
At J. Lambert Custom Homes, we help our clients who want to build luxury custom homes. For more information on building new construction houses in the Tuscan style or other classic styles such as Mediterranean, Old World, Colonial and French, please contact us.