Top 5 Features Every Modern Bathroom Should Have
The modern bathroom has evolved into a sanctuary of comfort and functionality. At J. Lambert Custom Homes, we believe that incorporating the latest features can transform any ordinary bathroom into a luxurious retreat. Here are the top five features that every modern bathroom should include to enhance your home's value and your living experience.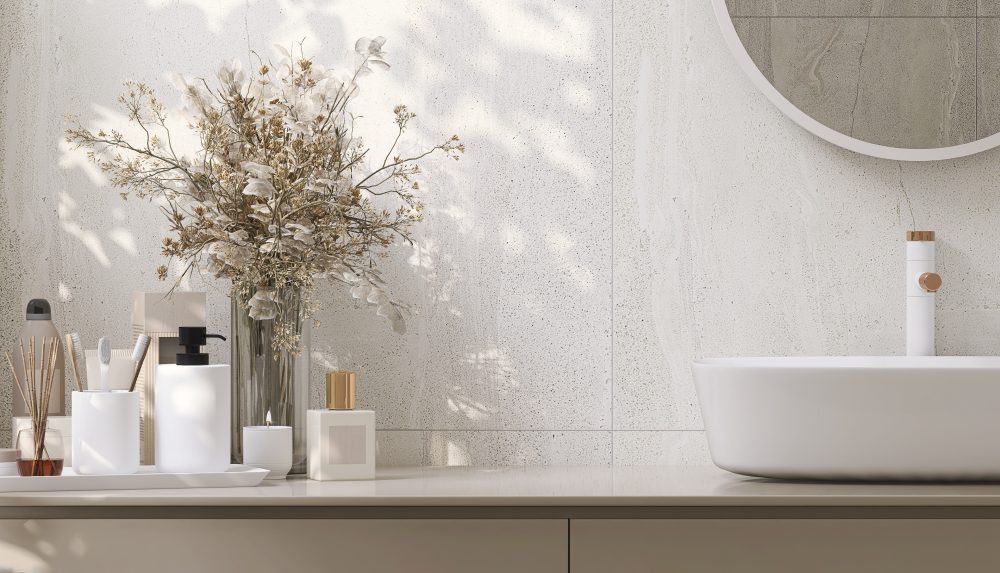 Smart Technology Integration:
In an era where technology enhances every aspect of life, the bathroom is no exception. Smart showers that allow temperature and flow control via voice command or mobile app, and high-tech toilets with self-cleaning functions, bidet capabilities, and seat warmers are becoming increasingly popular. Smart mirrors with touch-screen controls and LED lighting add convenience and a touch of futurism to your daily routine.
Energy-Efficient Fixtures:
Sustainability is a priority in modern home design, and bathrooms can play a significant role in energy conservation. Low-flow toilets, faucets, and showerheads conserve water while providing the performance you expect. LED lighting offers long-lasting, energy-efficient illumination, reducing your carbon footprint and utility bills.
Heated Flooring:
Stepping onto a cold bathroom floor can be uncomfortable, especially in the colder months. Heated flooring not only provides warmth underfoot but also adds a level of sophistication to your bathroom. It's an investment in comfort that J. Lambert Custom Homes can seamlessly integrate into your custom bathroom design.
Spacious Walk-In Showers:
Walk-in showers exemplify the seamless blend of style and accessibility that characterizes modern bathroom design. They are spacious, barrier-free, and can be equipped with multiple showerheads for an all-encompassing spa experience. Incorporating frameless glass doors can make your bathroom appear larger and more open, elevating the overall aesthetic.
Customized Storage Solutions:
A clutter-free bathroom requires ample storage. Customized cabinets and shelving designed to fit your space and storage needs can keep your bathroom tidy and organized. Hidden compartments, pull-out drawers, and integrated laundry baskets are smart storage solutions that J. Lambert Custom Homes can tailor to your lifestyle.
Your bathroom should be a reflection of modern efficiency and personalized luxury. At J. Lambert Custom Homes, we specialize in crafting bathrooms with these top features, ensuring that your space is not only contemporary but also a perfect fit for your home and lifestyle. Investing in these modern bathroom features can significantly enhance the comfort, functionality, and value of your home.
Ready to upgrade your bathroom with these modern features? Contact J. Lambert Custom Homes to start designing the bathroom of your dreams today. Let us bring the vision of your ideal modern bathroom to life with our custom home-building expertise.