Luxury Real Estate Caters to 'Staycation' Desires
With so many changes happening in the world, building a luxury home is the one thing that does not need to feel complicated. More people are working at home and using their primary residence as a "staycation" retreat in light of global health issues and a new normal that promotes telecommuting.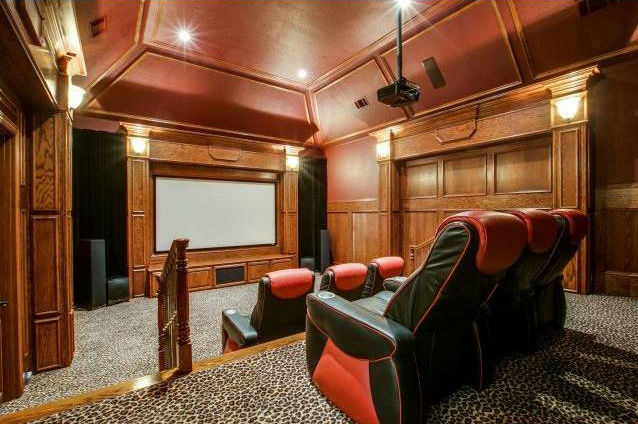 When envisioning a custom home that's right for your family in the Dallas-Fort Worth area, consider key ways to improve your lifestyle at home. Lifestyle amenities make it a pleasure to stay home for whatever the reason. And, some of the most desirable features also help maintain property value even as the luxury real estate market evolves.
Seeing double with home offices
Some luxury home buyers anticipate the need for not one, but two home offices when planning their dream home. The idea is to have one reclusive home office when someone needs to concentrate and take important calls. The second office is one that is more open and family-friendly for those who work at home but still want to keep an eye on the children or grandchildren.
Creating the ultimate in outdoor living
With children and grandchildren spending more time at home, don't neglect the outdoor living areas. In addition to the traditional swimming pool, plan for a lot of outdoor kitchen space and seating areas. The outdoor eating trend is not just popular with bistros and cafes, but with luxury home building as well. Al fresco flair makes your home the most popular staycation resort.
Entertaining with home theater rooms
Other elements that make a home the epicenter for entertainment include home theaters, game rooms or yoga/exercise studios. Spaced seating areas, good ventilation as well as easy-to-clean flooring help people feel safer in times of social distancing. A home gym can be airy and refreshing as well with the proper placement, lighting, windows and design.
Finally, consider a plan that includes a dressing room. Even if you are spending more time at home or attending events, a dressing room lets you spend more time trying on clothes that you order online.
At J. Lambert Custom Homes, we work with our clients to ensure they have the luxury home of their dreams. If you are considering a new construction home at any stage of life, please contact us for details and to see our portfolio of gorgeous luxury real estate including French, Tuscan, Old World, Colonial and other styles for people with impeccable taste.