The Role of Elevators in Age-in-Place Living: J. Lambert's Focus on Accessibility
In today's modern architectural landscape, the emphasis on creating homes that accommodate the changing needs of residents throughout their lifetimes has become paramount. Age-in-place living, a concept that allows homeowners to live in their residences independently, regardless of age or ability level, is at the heart of this transformation. A key component of this approach is ensuring home accessibility. J. Lambert Custom Homes recognizes this essential need and has integrated residential elevators as a crucial aspect of its designs. Let's explore how elevators play an indispensable role in age-in-place living and how J. Lambert ensures the safety and efficiency of these elevators.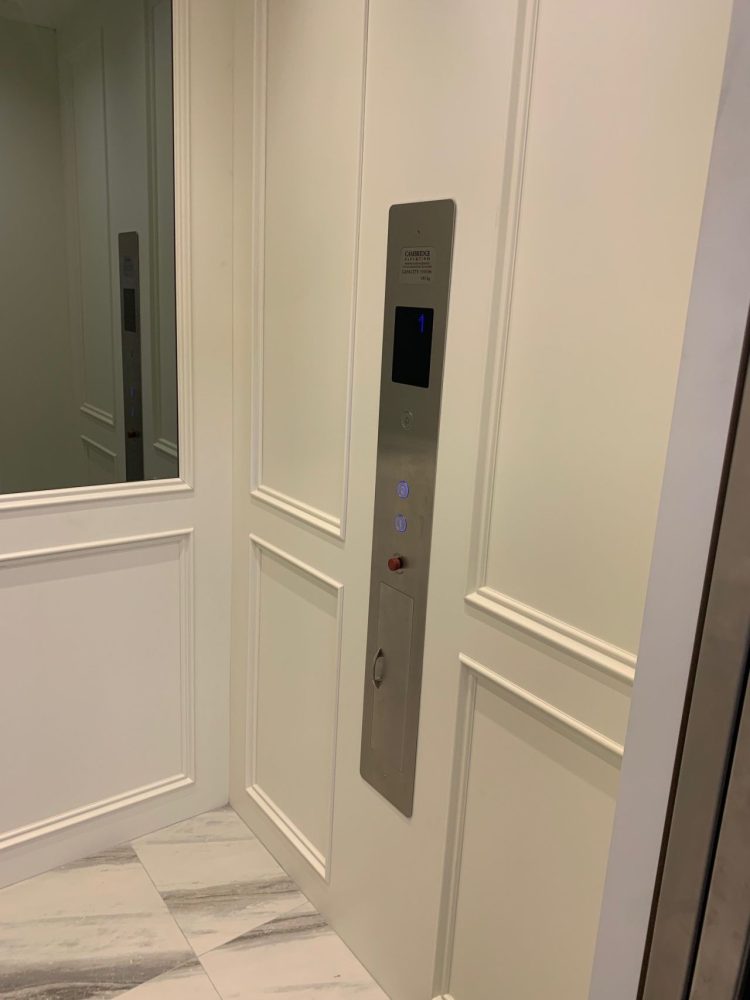 ---
Elevating Independence: The Need for Residential Elevators
Age-in-place living is about providing homeowners the comfort and independence they desire. The addition of elevators:
Facilitates Mobility: For those with mobility issues or those who may face them in the future, elevators provide a smooth transition between floors without the need for stairs.
Enhances Convenience: Even for those without mobility challenges, transporting heavy items or simply moving from one floor to another becomes more convenient.
---
Safety First: J. Lambert's Commitment to Secure Elevator Solutions
The primary concern for most homeowners when considering residential elevators is safety. J. Lambert Custom Homes places safety at the forefront of its elevator designs.
Advanced Safety Features: Each elevator installed by J. Lambert boasts state-of-the-art safety mechanisms, ensuring that residents are protected at all times.
Automatic Gate Mechanism: Adding an extra layer of security, the elevators feature an automatic gate that seamlessly opens when the elevator is engaged, preventing any accidental slips or trips.
Routine Maintenance Checks: To ensure longevity and continued safety, J. Lambert recommends and facilitates routine maintenance checks, ensuring that every component of the elevator operates at its optimum.
---
Beyond Mobility: The Aesthetic Appeal
While the primary function of elevators in age-in-place living is ensuring accessibility, J. Lambert Custom Homes believes that functionality can be beautifully intertwined with aesthetics.
Customized Designs: The elevators can be tailored to match the interior design of the home, ensuring that they are not just functional additions but also enhance the home's visual appeal.
Space-Efficient Solutions: J. Lambert's designs ensure that while elevators provide maximum utility, they are integrated into the home's architecture without consuming excessive space or disrupting the home's flow.
---
The Future of Age-in-Place Living with J. Lambert Custom Homes
The integration of elevators in residential spaces highlights the forward-thinking approach of J. Lambert Custom Homes. By recognizing the evolving needs of homeowners and prioritizing accessibility without compromising on luxury and safety, J. Lambert is setting new standards in age-in-place living.
For those considering a home that promises luxury, safety, and the assurance of long-term comfort, J. Lambert Custom Homes offers the perfect blend of design innovation and a deep understanding of homeowner needs. Contact us today!