Why You Should Build A Luxury Tuscan Style Home
When you make the decision to build a home, this is just the first of many decisions. Another big decision that you need to make is what type of home you would like to build. One excellent style of home to consider is a Tuscan style home. This style of home is absolutely gorgeous and has a lot to offer you. Here are three reasons why you should build a Tuscan style home.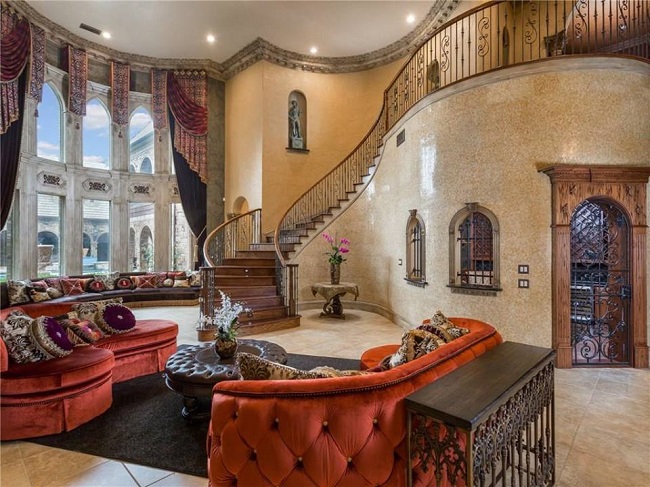 You Have A Gorgeous Stone Exterior 
One awesome reason to go with a Tuscan style home is because you will have a gorgeous stone exterior. This type of exterior is created from sandstone, travertine, limestone, and marble and creates a gorgeous look that is both modern and old-school. The stone also does a great job of blending in the with other natural outdoor features, which helps the home to flow well with the setting that it is built in. The combination of these stones if aesthetically appealing as well, creating a gorgeous exterior.
Exterior Living Space 
Another awesome reason to go with a Tuscan style home is because you have an outdoor living space. Tuscan style homes are often built in warmer climates, so having an outdoor living space is a must. This allows you to enjoy being outdoors year round and gives you extra living space that you can enjoy. This also increases the overall value of your Tuscan style home, so it is a win-win situation.
Terracotta Tiles
Terracotta tiles are tiles that are made out of terracotta clay and then baked in the sun to harden. These tiles are used both for the interior and the exterior of a Tuscan style home. The exterior tiles are used for the roof of your home and the interior tiles are used for your flooring. These give your home a gorgeous Tuscan look and make it unique to the style.
To learn more awesome reasons why you should go with a Tuscan style home, or to begin the process of creating your Tuscan style home today, visit us at J. Lambert Custom Homes.