Mediterranean Style Luxury Homes
If you're thinking about having a house custom-built and aren't yet sure about the type of design you want, consider the beauty of a Mediterranean-style home. Imagine driving up to your property and seeing lush gardens filled with colorful flowers in front of a large two-story home with stunning arched windows, a red-tiled roof, and a gorgeous balcony with wooden or wrought-iron railings.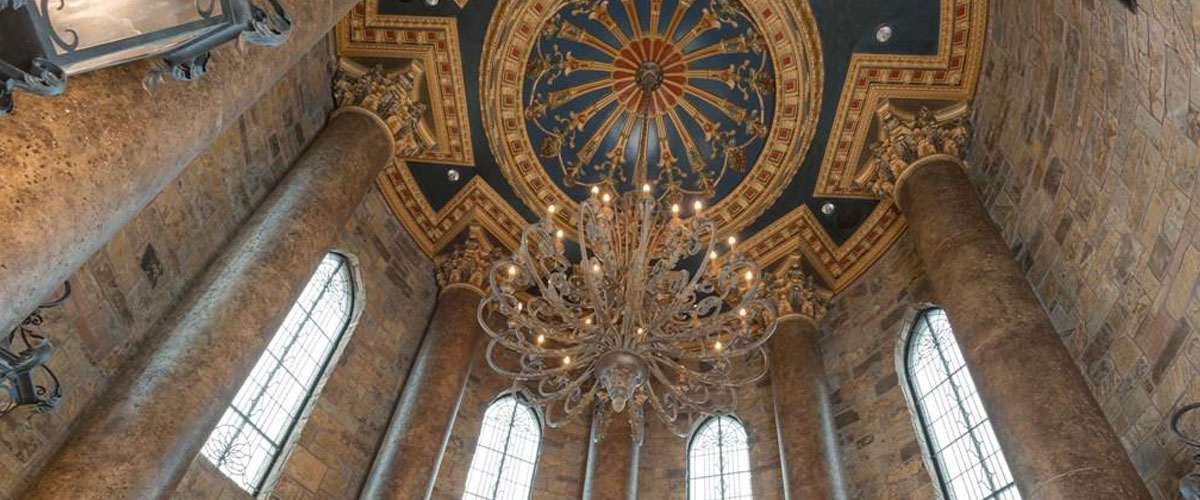 You will love returning home to such a paradise after working long hours all day or even just after a casual outing. Entertaining in such a home will also become a pleasure that you'll look forward to throughout the years.
When you step inside your home, wooden ceiling beams will immediately greet you, giving the rooms a richness of appearance and creating a sense of awe. A dramatic staircase with a wrought-iron railing will become the focal point of your home and a design piece that everyone will admire. For an even more distinctive look, place decorative mosaic tiles on the stairs.
Textured walls and floors, along with ornamental chandeliers and wall sconces, will add a cozy feeling to your home. Also, no Mediterranean home is complete without multiple fireplaces with bullnose-edged mantels. Furniture with richly colored fabrics — and burnished bronze hardware on your wooden pieces — will catch the eye, further adding to the breathtaking decor.
With a Mediterranean designed luxury home, you'll enjoy modern conveniences as well as the splendor of old-world style. For more information about a custom-built, luxury home in your choice of style, please contact us today.