Flooring Options for Today's Luxury Bathrooms
Bathrooms have a come a long way in recent years, both in size and style. Today's bathrooms are often as large as an average-sized bedroom — perhaps even larger, and they have as much style and décor as any other room in the home. In fact, many home buyers will turn away from a prospective home if the bathrooms are less than ideal. So for resale value, incorporating spa-like features into bathroom areas is definitely a consideration when building a new home.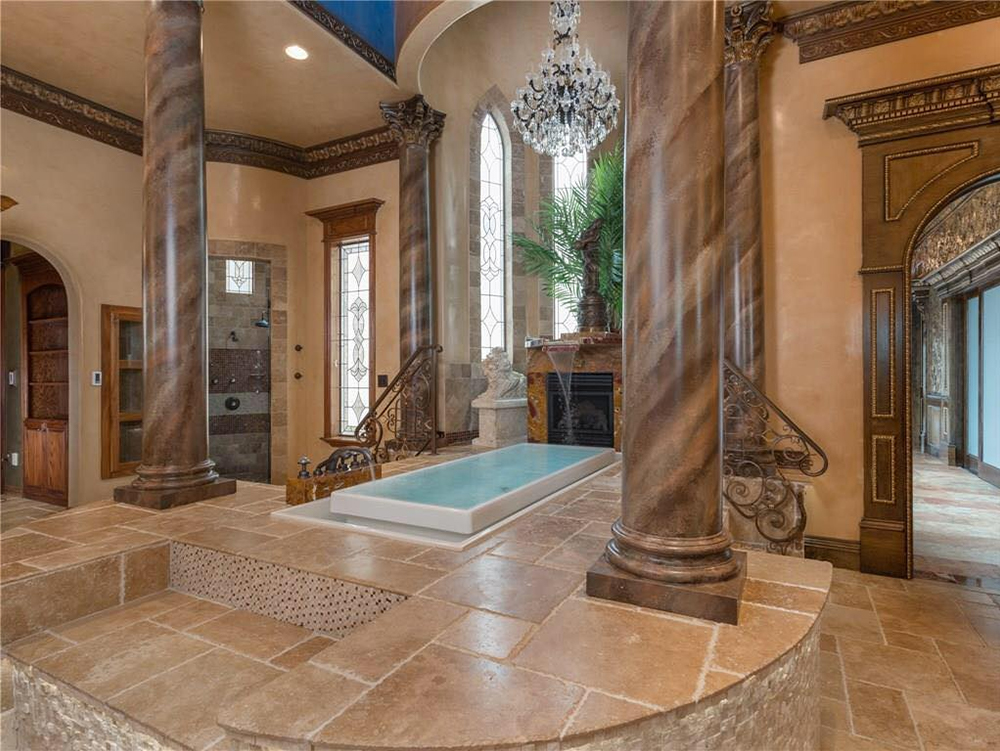 A Dream Bathroom
Today's bathrooms are both luxury retreats and practical spaces for homeowners. They want plenty of room to move around in for activities such as shaving, applying makeup, or selecting apparel for the day. A large shower area is preferable, along with a generous-sized soaker tub for relaxing in the evening. Dual sinks are a must in master bathrooms, so couples can have a space to call their own. The overall décor in bathrooms focuses on creating a sense of peace and serenity, either in preparation for the day or to come home to in the evening. Needless to say, a luxury spa bathroom area must have flooring that blends in beautifully with a serene décor, yet holds up well to the elements.
Bathroom Flooring Considerations
Hands down, the number one consideration when selecting flooring for the bathroom is to select a flooring type that holds up well under intense moisture. From water spills coming from the tub or shower, to the overall humidity levels from regular exposure to steam, a bathroom flooring must be moisture resistant. Because of this requirement, hardwoods, laminates, and engineered wood are generally not recommended as options for bathroom flooring.  Beyond that, easy cleanup features have great value, as well as resistance to chips and scratches.
Another quality to consider is whether family members prefer a harder surface such as tile or stone flooring, or whether a softer surface such as vinyl plank flooring, rigid core, or engineered tile is more desirable. The softer surface options offer great durability and come in beautiful styles that mimic natural wood, marble, stone, and cement.
If you would like more help in selecting the perfect flooring for your new bathrooms, please contact us!