Three Essentials for A Colonial Style Dream Home
Are you dreaming of building your own home? There is nothing more picturesque than a colonial. It echoes of the past while ushering in the future. Colonial style homes are perfect for growing families with roots to the past. Dreaming up a house in this style? Here are a few trends to keep you inspired.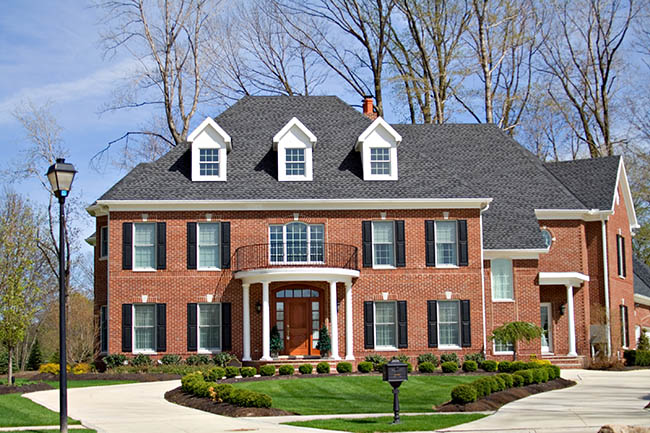 1. Colonial houses can be in brick. Though colonials tend to have a wood exterior, they can also use stone. It will not have to be painted and will last longer, too! This white colonial from Pinterest is a perfect example! It still looks regal and historical, but still homey. This house (also from Pinterest), is also a brick colonial, and it exudes a Pride and Prejudice feel. Who wouldn't want to invite Mr. Darcy over for tea in a house like that?
2. Colonial houses have beautiful windows. As you are dreaming up your perfect abode, remember to think about light. Colonials are open and cheery because they have so many windows. This estate is a great example. There are at least sixteen windows on the front of this house! This home takes a quirky twist on colonial windows. The attic boasts curved windows, and they are so great! Windows are important on a colonial, so be sure to add a lot of them into your dream home.
3. Doors are featured in colonial homes. Colonials tend to have a grand entrance way, and so the door to the house is always clear and right up front. Instead of letting the door fade into the background of the house, consider adding a color to make it pop even more. Here is a house from Pinterest that features a black door, and here is one that is red. Show your personality, by the color of your door.
Want more inspiration for your dream home? Want to start taking steps to actually creating it? Feel free to contact us or follow us on Twitter.