Mediterranean Style Homes with a Fresher, Brighter Look
Much of the architectural inspiration of Mediterranean style homes comes from the scenery of Spain, Southern Italy, and other Mediterranean countries. The Tuscan brown trend with dark travertine flooring, gold or yellow countertops and the dark wood cabinet is not what every buyer wants for their new construction home. Fortunately, there are ways to bring a breath of fresh air into your Mediterranean style home by choosing a fresher brighter look. When you buy a custom home, it's an extremely personal decision. Many buyers choose Mediterranean because they like the balance between the indoor and outdoor living spaces. Most choose homes with square columns to support balconies and courtyards with stone walls. Many rooms in a Mediterranean home stretch out so the owners feel less claustrophobic.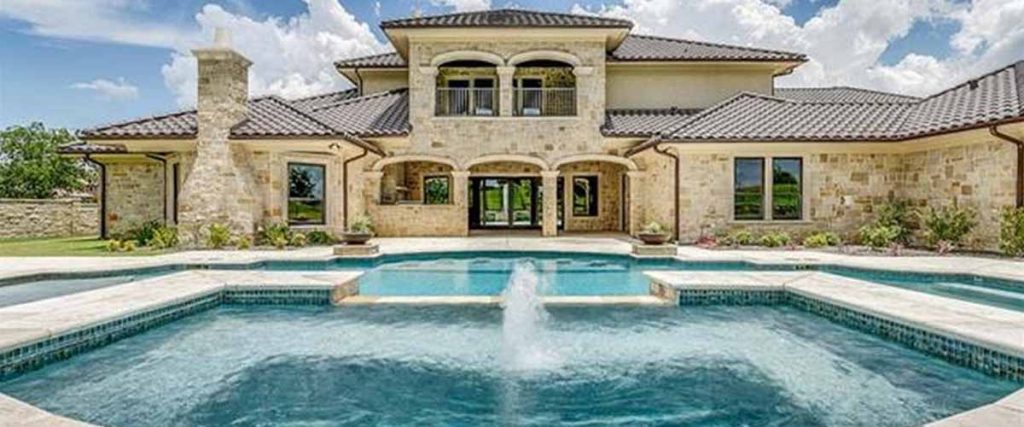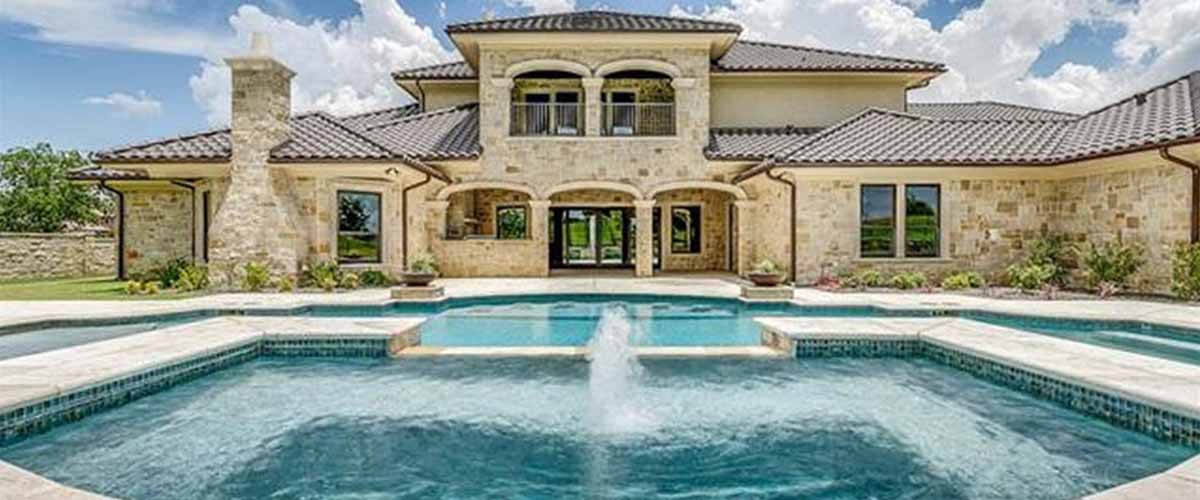 Choosing a warm gray tone
Most homeowners use their travertine flooring as a guide for the wall colors. Some tones in travertine include pink beige and yellow butterscotch. One idea is to aim for a warm gray tone for a more updated appearance that still coordinates well with the Mediterranean style.
Using updated lighting fixtures
Another way to add your personality to your new construction Mediterranean style home is with the light fixtures. Instead of heavy, ornate fixtures, opt for something more modern with just a hint of the Mediterranean influence. Iron chandeliers and ornate accessories add to the ambiance.
Making a great first impression
The entryway and façade of your Mediterranean or Spanish modern home will impress visitors whether you opt for light-colored stucco or something darker. The main architectural features include arched hallways and openings, columns, red clay tile roofs, sloping roofs, wood beam ceilings and wrought iron throughout. Inside the entryway, use billowing drapes.
Living in a home that inspires you to spend more time out outdoors is wonderful.  Consider adding a limestone fountain and swimming pool outside. Decorate with natural materials. In addition to travertine, many homes feature hardwood floors with cotton, linen, and wool area rugs.
At J. Lambert Custom Homes, we build Mediterranean style homes in the Fort Worth and Dallas area. Some of our architectural styles include Colonial, Tuscan, French and Old World. For the most discriminating buyers, we build impressive and spacious Castles. For more tips on how to choose the interior design choices for your Mediterranean style home, please contact us.