The First Choice for North Texas Luxury Home Builder
If you're still searching for your North Texas dream house, then let J. Lambert Custom Homes be your luxury home builder. Here we have the options and knowledge to turn that dream into a reality.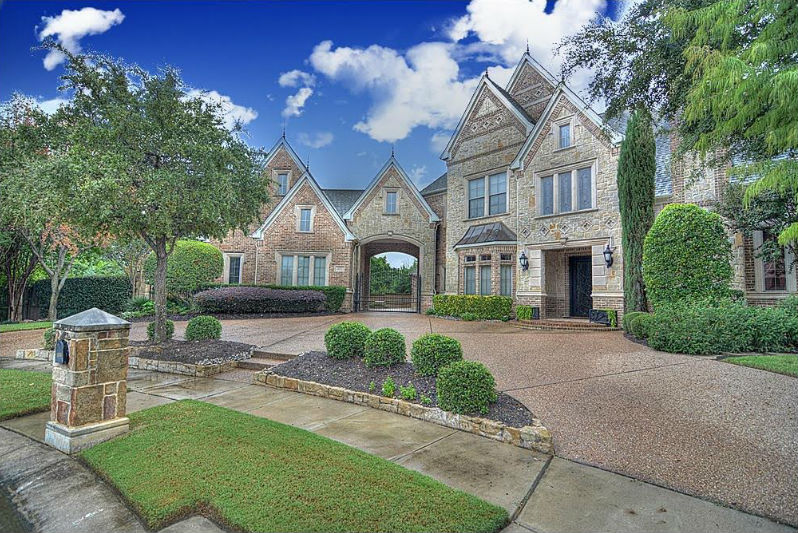 Soon you could be living in a number of gorgeous, custom-built properties such as this one. When you look at what we have to offer, it's easy to see why there is no other choice for luxury homes.
Your Home, Your Choice
Countless options are at your disposal to make the dream home just as you always imagined it. First, a variety of styles is open to you such as Tuscan, Mediterranean, French, Old World, and more. Then, what wonders will your dream home hold? An entire acre of land beneath it? A pool plus hot tub? Tennis court? Wet bar? Why not all of the above and more? All protected, of course, with fenced gates and security system.
Expertise
A large designer home is too important a task to leave in just anybody's hands. With Jimmy Lambert you know you're getting both quality and a proven track record. As stated on his website, Mr. Lambert is a "Certified Master Builder and a member of the Certified Master Builder Corporation [with] over 33 years of construction experience in the North Texas area". An extremely hands-on supervisor, he takes part in every step of the process to make sure that you are getting exactly what you pay for.
You can even take a virtual tour of some of our work to get a closer view of the fine craftsmanship before you commit.
If you're ready to experience Texas right, then contact us so Jimmy can start building your luxurious new home today!