Remembering Italy with a Tuscan-Styled Home
If you've ever traveled to the region surrounding Tuscany, Italy and fell in love with the rolling rolls, the arched doorways of the homes, and the rustic, simple lines found in the homes interior spaces, you are not alone. Tuscan-styled homes that embrace simple, timeless components found in the natural world are very popular. Of course, one of the great things about building a new home is that homeowners can choose exactly the type of home they desire, without having to make any compromises in style. In this post, we will outline some of the key features found within this style of home, along with some special features that will make homeowners feel they are truly enjoying a spot of Italy.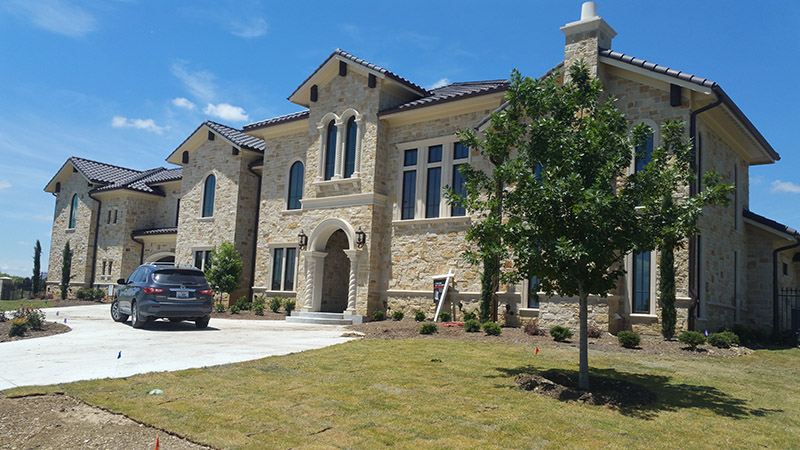 Rustic and Natural
Tuscan style is very much about evoking a sense of timeless, sun-baked natural features, through the use of materials such as naturally-colored terra cotta tiles, and rustic-looking wooden beams that provide the added bonus of highlighting tall ceilings. Windows are kept simple and often left bare to allow natural light to flow throughout the interior of the home. Wrought-iron accents are one of the hallmarks found in a Tuscan-styled home, typically featured in light fixtures, wall sconces, and railings. Even small touches of wrought-iron looking features such as drawer pulls and cupboard handles found in kitchen and bathroom areas, can add just the right amount of rustic feel to a room.
Kitchen Highlights
It's all about adding natural elements like wood and stone to give the kitchen area a warm and inviting feel, and nothing says Tuscan farm-style living like a simple, long family-style wooden table for sharing meals. Adding some open shelves to display rustic pottery and natural ceramics, along with a porcelain or natural stone sink can give a kitchen that simple Italian farmhouse feel.
A Courtyard and Fountain
If you really want to be as authentic as possible, it's important to impart the Tuscan look and feel to the home's exterior as well. Adding even a small brick courtyard area to the home's exterior extends the Tuscany style to the outdoors. Installing a water fountain in the courtyard, along with a couple of well-placed marble-looking statues completes the entire look.
If you would like to know more about bringing the look and feel of Italy into your new home, please contact us!