Colonial Style Luxury Homes
If you love the look of historic architecture, consider having a colonial-style, luxury home custom-built for you and your family. A colonial design is one of the most traditional styles of historic architecture.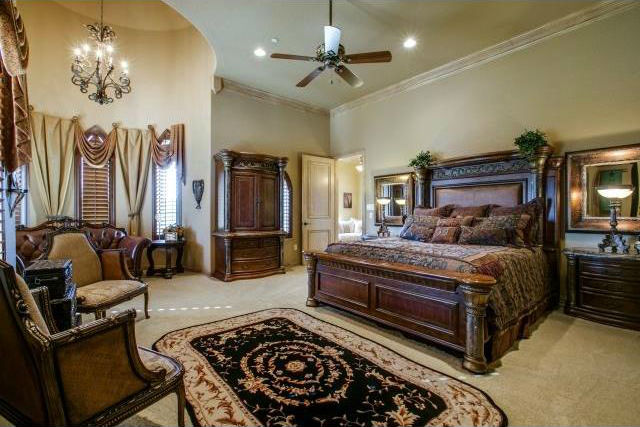 Outside Architecture — Imagine driving up to a gorgeous, two-story home with white shutters on the windows. Large white pillars will span an expansive porch. A spacious, covered balcony that runs the length of the upper floor will add great colonial-style flair while giving you a relaxing place to enjoy the outdoors. This first impression of your home will impress everyone with its grandeur.
Inside Design — The rooms in your house can reflect a colonial design while still providing you with the conveniences of modern living. Select a few historic-looking items that will allow each room to mirror the style that you want.
* Great Room — When you enter your colonial home, you'll be thrilled to see beautiful hardwood floors and Queen Anne furniture. Exposed beams on the ceiling will add warmth and character to the room. Mahogany wood accent pieces and muted shades of fabric will complement the rest of the decor.
* Dining Room — Earth tones should fill the home and lead you into a dining room with a large wooden table and comfortable Chippendale chairs. Hang a wrought iron chandelier over the table and decorate the walls with beadboard paneling. Add pewter accents to complete the look.
* Kitchen — The eat-in kitchen will look clean and bright with white cabinetry or natural pine. A butcher block top on your island will bring a colonial feeling into the room. Hang a pot rack over the island for authenticity and additional storage. Windsor chairs around a small table will provide the perfect space for breakfast with the family.
* Master Bedroom — A canopy bed, the ultimate in luxury, sets the tone for a colonial-style sleeping space. On each nightstand, place a lantern-like lamp. Each piece of furniture in the bedroom should have a handcrafted look. Subtle colors with darker wood will reflect the decor of the time.
For more ideas about historic architecture, please contact us today. Our team specializes in custom home construction and quality design. We can help you create the home that you've always wanted.