3 Common Characteristics of Colonial Style Homes
Colonial-Style homes are a vivid reminder of the prerevolutionary era when early European settlers arrived in America in the 1600s. They consist of unique architecture that is still a preferable choice for many people today, mostly because the style suits large families. There are several styles to choose from, such as Dutch, British, Spanish, Georgian, or French, once you decide you want a colonial-style home.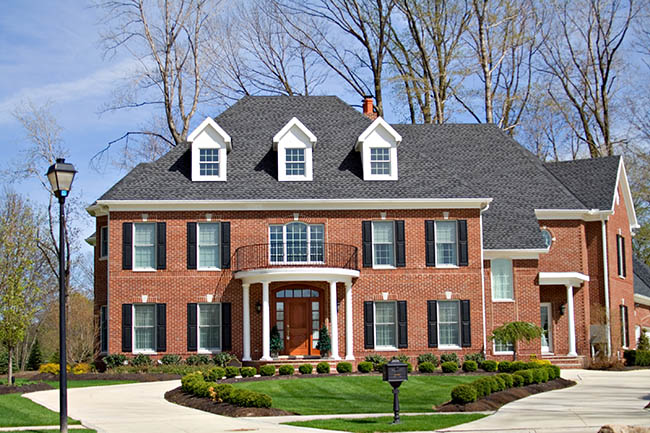 It has certain characteristics that distinctively set it apart from other ordinary homes. The most common ones include:
Symmetrical Structure
This distinctive feature for colonial style houses is depicted in the form of square or rectangular shapes. Some homes have one, two, or more stories with partitioned rooms that offer desired levels of privacy to each member, especially in large families. Colors are minimal and mostly neutral.
Pitched Roof
A pitched roof is also a recognizable feature of colonial architectural homes. It is accompanied by a centrally placed chimney or paired chimneys on any side of the house (mostly for Georgian-style homes). The roofs are steep enough to help with heavy snow shedding and to prevent damage in wind-prone areas.
Double Hung Window Placement
Window placement in colonial-style homes is balanced on either side of the front door. The windows are mostly designed to slide downwards from the top and their size is uniform. Those in some homes have shutters that serve decorative purposes. Bay windows are more prevalent in colonial-style homes.
Note that these characteristics may vary depending on the type of colonial home. It is, however, possible to own such a home with all the above-listed characteristics plus many more. We'd love to chat with you about your dream home. Contact us today at J. Lambert Custom Homes if you require more information on colonial-style homes. We are your custom home builder, ready to offer you value for your money.