4 Kitchen Designs Ideas for Your Custom Home
Your unique preferences will be on display when your custom home's dream kitchen is complete. However, as you develop your vision, you may want to be aware of these interior design trends in today's kitchens.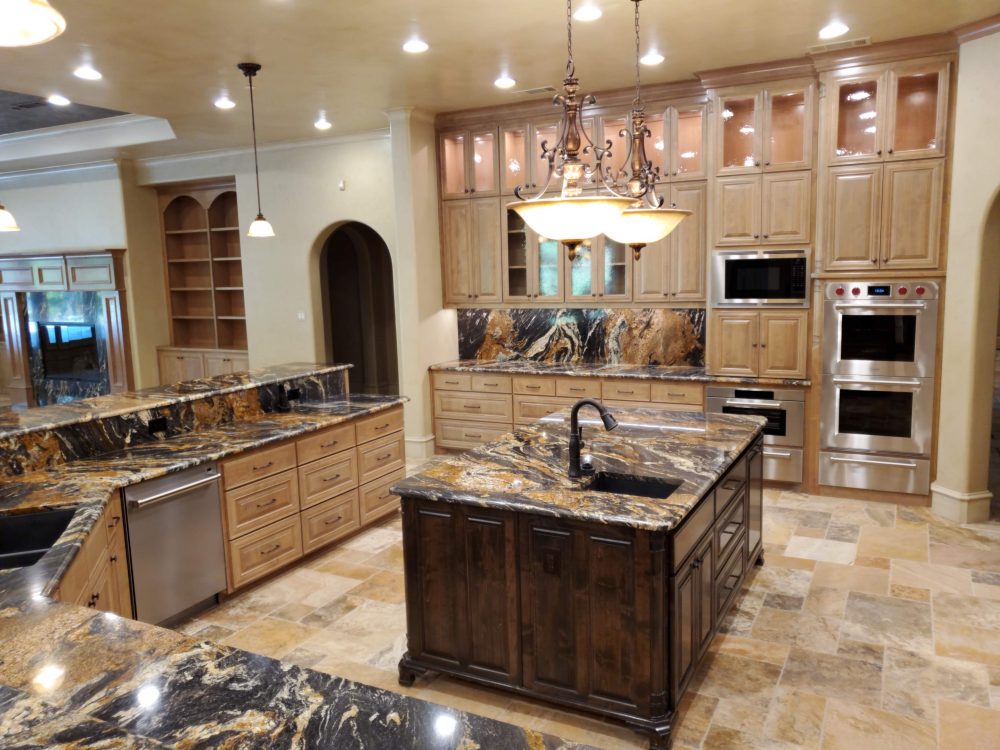 Go Bold with Statement Lighting
In a modern kitchen, a dramatic light fixture frequently provides the room's general lighting. For instance, a glamorous chandelier may be above the kitchen island. It's also become popular to use light fixtures that make a statement by being oversized, in an unusual shape, or in a surprising material like concrete.
Boost Natural Light
Many homeowners want their kitchen to be a place where they experience the mood-lifting benefits of an abundance of natural light. The custom home builder may present the client with options such as skylights, solar tubes, or a backsplash window. Also, the custom home builder may recommend sliding glass doors to create easy access between the indoor kitchen and an outdoor kitchen.
Embrace Luxury with Natural Materials
Natural materials bring a sense of luxury to the kitchen. Stone options such as granite, marble, or soapstone are trendy choices for countertops. While some clients also choose stone for their backsplash, glass tile can make an elegant contrast to a stone countertop. Depending on the style of the home you're designing you may want to consider a metal tile backsplash.
Keep the Home's Style in Mind
While wood is the standard material for kitchen cabinets, your custom home builder may suggest a species that has a color that complements the home's overall design. Of course, hardwood and stone also make excellent materials for your kitchen floor. Your custom home builder can help you pick natural materials that work best with your home's style.
At J. Lambert Custom Homes, we specialize in transforming our customers' dreams into a reality. We're known for building high-quality homes that offer the best of luxury living. Contact us to discuss your project.