5 Elements To Add To Your Custom Luxury Home
Luxury means different things to different people. Some people might associate luxury with a lot of space. They might want to build themselves a custom luxury home with many rooms. But for other people, a home such as this would just mean too much maintenance and they might prefer an urban penthouse. So it all depends on what your preferences are and what activities you enjoy doing. Here are some elements that you might want to consider with your luxury home builder: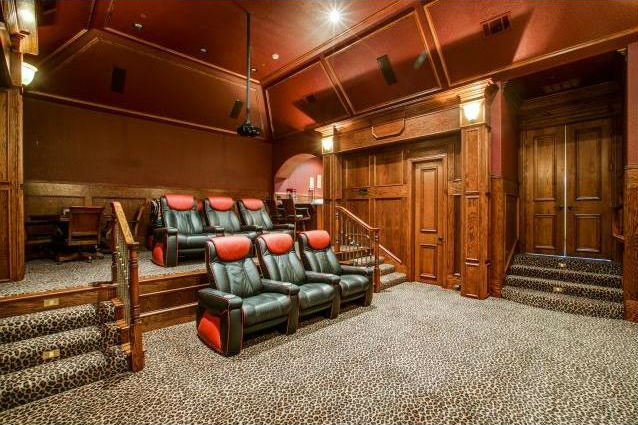 Personal Gym: For people who enjoy working out, it's a great idea to convert one of their rooms into a personal gym. Think about what you'd like to have in the gym—a treadmill, an elliptical trainer, a weight machine, free weights, a TV that you can watch while you're on a cardio machine etc.
Library/Study: For people who love to read, a library full of books can be a great addition to their custom luxury home. You can line it with books that you like from top to bottom and include some comfortable armchairs to read in. A reading nook by a window is also a good idea. Plus, if you add a desk to work on, this room will double as a study as well.
Private Theater: Some people love watching movies. In this case, it's possible to build your own private theater with a large screen in one of the rooms in your home. You can also get a small popcorn machine and stock your refrigerator with drinks so that you get the full movie-going experience.
Hot Tub: A hot tub to relax in after a long day's work can be very luxurious. You'll feel all your muscles relaxing and you should be able to get a good night's sleep afterwards. You can have a hot tub installed outdoors or in your bathroom.
Smart Home Technology: Automating everything in your home is often viewed as a luxury. You can have a number of things automated, such as the lights, the temperature, the music etc. This means that you won't have to get up every time you want to adjust any of these things. You can continue with whatever you are doing and just use a remote control or an app on your phone to make the adjustments you want.
Contact your luxury home builder to learn more about the luxury elements you can add to your home.