Which French Style Home Is Right For You?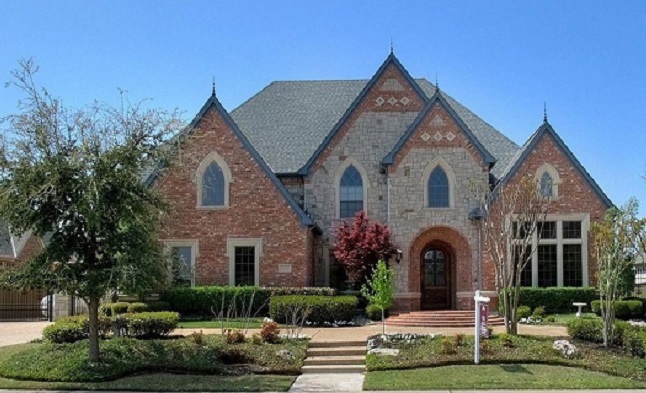 French Provincial
Symmetry and balance are the hallmarks of French Provincial style. Houses are brick and stone, or they might feature some half-timbering on the exterior. The roof line is another defining feature–a steeply pitched and hipped roof with dormers. Second stories in French Provincial style are as tall as the first, and the windows are frequently arched. Outside, large porches with grand balustrades provide more space for living and entertaining.
French Country
French Country style is more of a farmhouse style–these houses are not symmetrical, but they do have the hipped roof you see on Provincial houses. Gable roofs–high and pointed in the middle–and board and batten shutters on the windows. Window boxes with riotous flowers are also a French Country trademark.
Chateau
These elegant mansions are known in architect-speak as French Revival. These houses are a confection of turrets, spires, complicated roof lines, and protruding and receding planes on the exterior. If you're having a hard time visualizing all this, Biltmore House was built to mimic the chateaux in the Loire Valley in France. If you build a chateau, even one of modest size, you'll need formal landscaping to complement the house.
Creole Cottage
Perhaps the most charming of French style homes, the Creole cottage hails from New Orleans. They are one level homes with the traditional French hipped roof, just with a smaller pitch. A front porch and symmetrical windows are what distinguish Creole from a bungalow. The facades are usually wood weatherboards and this is the only French architecture where French doors are not only common, but in the front of the house.
Whichever French style speaks to you, JLambert Custom Homes can design and build your dream home. They've been building in the Dallas/Fort Worth area for decades, and welcome the opportunity to discuss making your French style dream a reality.