Colonial Style Homes – Stately and Majestic
One of the most iconic home styles in America is the stately and majestic New England colonial. With its two stories, boxy appearance, and second floor dormers, owners of these homes enjoy the classic lines of these homes, coupled with unique details stemming from their European ancestry. Some colonial style homes also pay homage to Greek and Roman architecture by way of stately columns that showcase the home's exterior.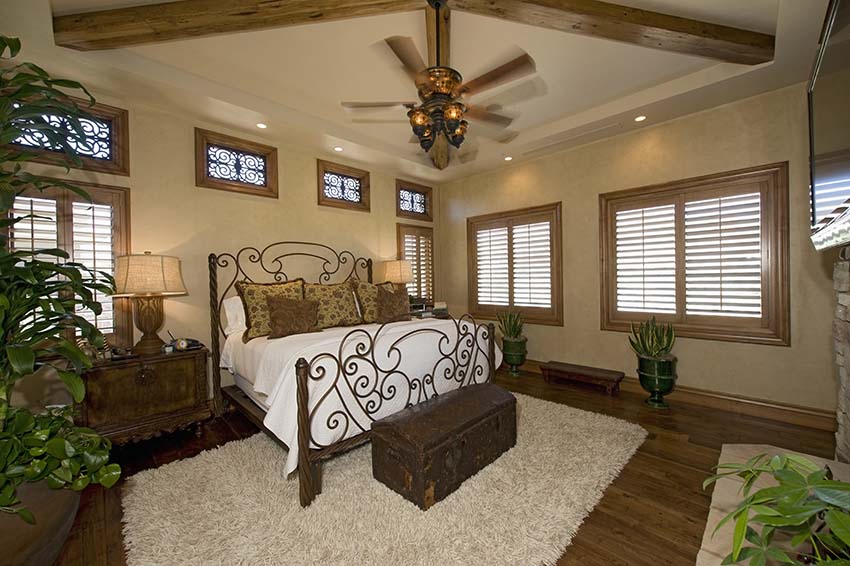 Classic Colonial Exterior
White clapboard siding is the color and material of many classic colonial-styled home exteriors, although there are also colonial homes that use brick for the exterior. A two story home with a very steep roof-line is classic colonial, along with dark shutters surrounding all the windows. Many colonial homes are completely symmetrical in appearance, although some may also have an attached garage, an extra wing extending from the home, or an adjacent enclosed patio. A typical colonial home will have a simple front entrance or portico, although others may embellish a bit with the addition of white columns, reminiscent of Greek and Roman times. Although window shutter color will likely be conservative, many homeowners like to add a splash of color to their homes with a dramatically colored door — taking advantage of bright red, hunter green or dark plum colors to add bold visual interest.
The Interior
Upon first entering a colonial home, a visitor will likely first notice a grand staircase leading to the second floor. Since colonials do have a second floor, one should not necessarily expect a vaulted ceiling to greet them. However, larger colonials may have higher than normal ceiling heights, thus offering almost the same effect as a vaulted ceiling.
Since colonial style is a traditional style, one should expect traditional interior features such as a formal living area with a fireplace, a formal dining area, a notable amount of baseboard and cove moulding, along with a generous use of wood features and warm inviting colors. The overall look of a traditional colonial interior is somewhat on the formal side. However, with so many rich and inviting features, both residents and guests alike will feel the warm comfort provided by a colonial home.
If you would like to know more about building a colonial-styled home, please contact us!