Building a Comfortable French Style Home
Some people who aspire to own a French Style house aren't sure if the design is right for their lifestyle because of the misconception that the style is overly ornate. French country and other variations of the French style of architecture is elegant and refined, but also rustic. With the right design and architectural choices, it's possible to make a rustic French home feel as though it belongs on the French countryside. To achieve the ideal French aesthetic with a kick-off-your-shoes relaxing vibe, a custom home builder relies on layout and architectural features that harken to traditional French roots.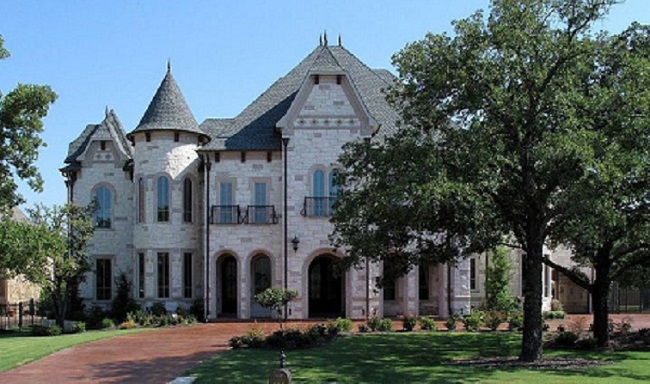 Choosing weathered finishes
Opt for design elements such as wooden ceiling beams in the master bedroom and Great Room of a French style home. But what really adds a rustic twist are the imperfections and antique finishes. In addition to weathered-looking beams, consider distressed wood flooring that has a similar weathered appearance that brings to mind the Old World. French design is not meant to feel too curated, but takes a more laid back or laissez-faire stance toward style which matches the comfortable setting.
Filling up the home with toile
When building a new construction home, many people like to go furniture shopping. Some decor items might even set the tone for the rest of the construction ideas. With a French style home, toile is a hallmark of French decor. The traditional floral pattern works well with stripes and other prints as well as antique grandfather clocks, chandeliers and mirrors. Part of the charm of French interior design is that it's playful and often feels as though the owner infused his or her own personalities.
Steering away from neutrals
For a less stuffy and ornate French home, deviate from the typical beige or all-white colors. An eclectic French style home is a backdrop for contemporary art and furniture. A splash of bold colors and mismatching handcrafted objects makes it easier to cater to host casual parties without people feeling as though they are visiting Louis XVI. Deep reds, grays, blues and electrifying shades perk up a luxury home while staying contemporary.
At J. Lambert Custom Homes, we build new construction homes for homebuyers with eclectic tastes.  In addition to French style, we also excel in the luxury real estate market Tuscan, Mediterranean, Old World castles and Colonial style houses. For more tips on designing a home of any style to fit your comfy lifestyle needs, please contact us.