Black or White – Dramatic Kitchen Color Schemes
Most new homeowners would agree that no other room in a home receives more attention and foot traffic than the kitchen area. That's why it frequently sets the emotional tone for the rest of the home. When the kitchen gives the impression of being clean, fresh, and beautiful, so goes the rest of the home, or so it seems. This is just one of the reasons why many homeowners choose white or black as the primary kitchen color schemes.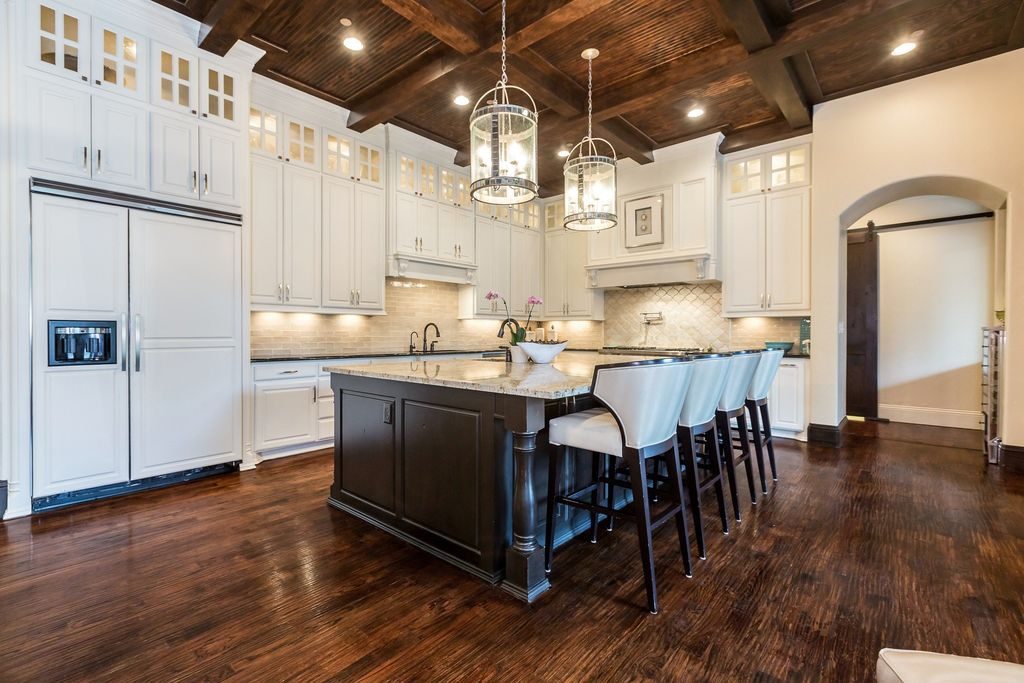 Pristine White
White kitchens are an immensely popular theme for kitchens right now. An emphasis on white helps an otherwise small kitchen seem more spacious. It also reflects even the smallest amount of light, allowing the room to seem brighter and more cheerful, especially when paired with dramatic touches of colors such as bright yellow, orange, red, or turquoise. A white kitchen provides an outstanding backdrop for key bursts of color in several areas including cupboard hardware and lighting fixtures. For those that prefer a more traditional look, gold or silver fixtures also look amazing against a white backdrop. A white kitchen has almost unlimited flooring options depending upon the style the homeowners prefer, whether contemporary, rustic, etc.
Black and Dramatic
Conversely, black kitchens are also becoming more popular. A kitchen with black as its overall theme, exudes a certain level of warmth and helps provide a comfortable, cozy feeling to a much-used area of the home. A black kitchen also helps hide some of the dirt and smudges that occur from daily activities, allowing homeowners some wiggle room in their cleaning chores. Touches of bold colors also look amazing in a black kitchen and many homeowners decide to add dramatic splashes of color to the area by employing bold colors like red, emerald green, or hues of blue. Recessed lighting along with lighting underneath cupboards, as well as island lighting, can all provide the illumination needed for tasks such as meal preparation, dishwashing, etc. Gray or white are popular flooring colors for black kitchens, and lighter wood tones look fantastic as well.
If you would like to know more about designing the perfect white or black kitchen for your new home, please contact us! We'd love to talk to you about your options for kitchen color schemes!