4 Features of a Modern Custom Home
What makes a custom home better than a pre-designed home? It's all in the details. Custom homes are not one-size-fits-all, they become the perfect adaptation of technology, architecture, and your personal style. Custom homes are not only more personalized, they are also higher tech because you can choose the best of every feature. What are the top five features of a modern custom home? Let's dive in.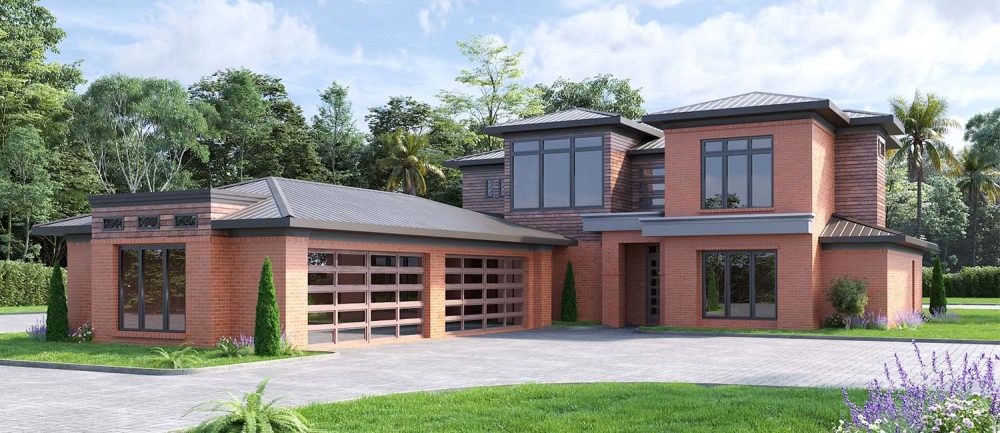 1. Open Floor Plans
Modern homes feature open floorplans with more spacious family rooms and entertainer kitchens. With a modern custom home, you can choose the perfect open plan for your lifestyle. This is also a great opportunity to choose wide doors that flow comfortably to outdoor living on the deck.
2. Your Dream Kitchen
For most homebuyers, the best reason to choose a custom home is to design their dream kitchen. Do you dream of wrap-around counters or an entertainer island? Does your dream kitchen have a double-oven, a pasta arm, or vertical storage built into the cabinetry? Tell your home builders and make your dream a reality in a modern custom home.
3. Smart Home Features
Every modern home should be built with the latest reliable smart home features. Smart locks on the exterior doors and a smart keypad garage door pair perfectly with the video doorbell for security. Smart thermostats provide comfort and energy efficiency and you can even have smart sensors put on your water and power lines to track your use through an app.
4. Pet-Friendly Spaces
If you have a pet in the family, your home can be custom-built for harmonious living. Install latching dog doors in all the right places, or have a cat-climb of floating shelves built into your custom home.
Are you looking to build the perfect modern custom home? J. Lambert Custom Homes can make your vision a homeowner reality. Contact us today to consult with out designer-builders about building the perfect home for you.