Luxury Home Features You Need to Know About
Owning a luxury home is a dream that many people aspire to achieve. However, luxury homes are not just about having a large living space and expensive finishes. To truly create a luxurious living experience, it is essential to focus on the finer details and features that can enhance your lifestyle. In this blog post, we will discuss some of the luxury home features that you need to know about when building or buying a custom home.
At J. Lambert Custom Homes, we specialize in building high-end luxury homes that offer unparalleled comfort and sophistication. Our team of architects, designers, and builders have years of experience creating homes that embody the ultimate in luxury living. Here are some of the luxury home features we recommend for your dream home.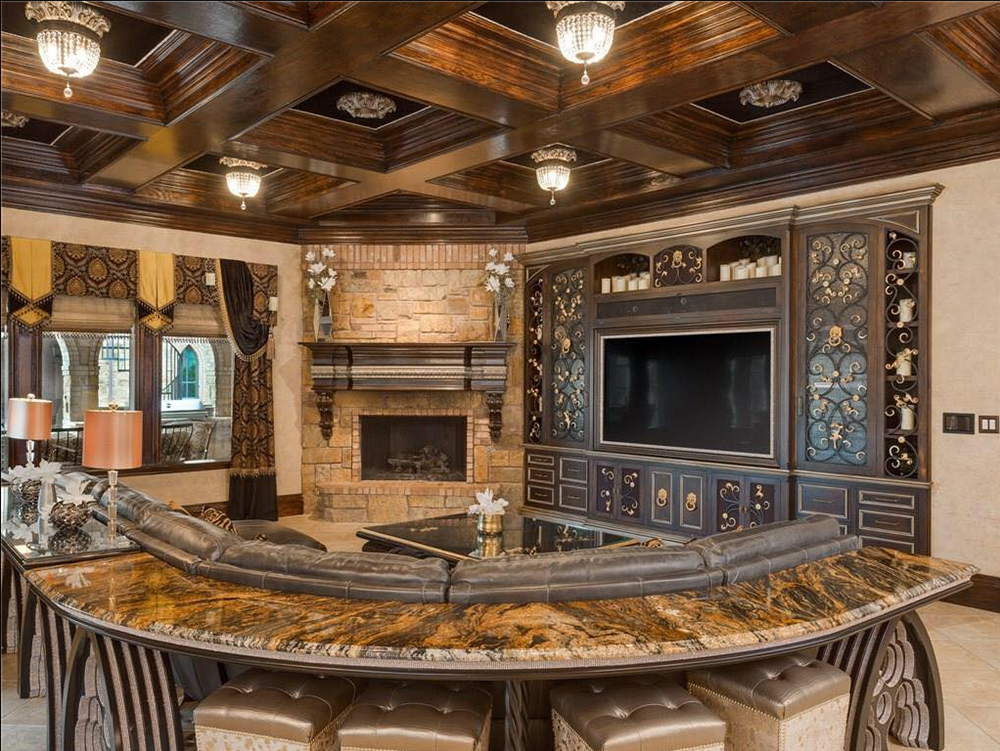 Home Automation
Home automation is an increasingly popular feature in luxury homes. It allows you to control everything in your home, from the temperature to the lighting and security, with just a few taps on your phone. At J. Lambert Custom Homes, we offer smart home automation systems that make life easier, more comfortable, and secure.
High Ceilings
High ceilings are an essential feature of luxury homes. They create a sense of grandeur and elegance that cannot be matched by lower ceilings. At J. Lambert Custom Homes, we can create soaring ceiling heights that add drama and character to your home.
Custom Lighting
Lighting can make or break the ambiance of a luxury home. We recommend incorporating custom lighting systems that are tailored to your specific needs and preferences. This includes natural lighting, accent lighting, and task lighting that can be easily controlled to create the desired atmosphere.
Spa Bathrooms
A spa bathroom is a must-have feature in any luxury home. It is a space where you can relax and rejuvenate after a long day. At J. Lambert Custom Homes, we can create spa bathrooms that feature large soaking tubs, steam showers, and heated floors.
Outdoor Living Spaces
Outdoor living spaces are becoming increasingly popular in luxury homes. They allow you to enjoy the beauty of nature while still enjoying the comforts of home. At J. Lambert Custom Homes, we can create outdoor living spaces that include kitchens, fireplaces, and lounging areas that are perfect for entertaining.
Wine Cellars
Wine cellars are a feature that is sure to impress any guest. They provide a space to store and display your wine collection while also adding a touch of sophistication to your home. At J. Lambert Custom Homes, we can create custom wine cellars that are climate-controlled and feature beautiful finishes that complement the rest of your home.
Home Theaters
A home theater is the ultimate luxury for any movie lover. It provides a space to relax and watch your favorite films in the comfort of your own home. At J. Lambert Custom Homes, we can create state-of-the-art home theaters that feature high-quality audio and video equipment, comfortable seating, and soundproofing.
Luxury homes are more than just a place to live. They are a reflection of your personality and style. By incorporating these luxury home features, you can create a space that is truly unique and tailored to your needs. At J. Lambert Custom Homes, we specialize in creating custom luxury homes that incorporate the latest in design and technology. Contact us today to learn more about how we can help you build your dream home.