Designing and Building Your Custom Home: A Step-by-Step Guide
Custom homes offer the unique opportunity to create the home of your dreams. However, the process of designing and building a custom home can seem overwhelming. That's why J. Lambert Custom Homes is here to guide you every step of the way.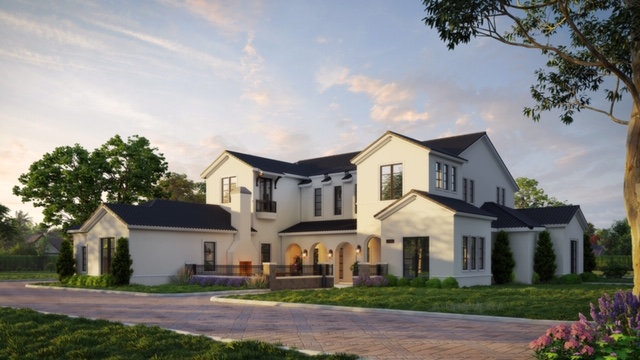 Designing and Constructing Your Dream Home
Step 1: Finding the Right Lot
The first step in the custom home building process is finding the perfect lot for your home. Consider factors such as location, size, and zoning when making your decision. For more information on finding the right lot, check out this article from Zillow.
Step 2: Creating a Design
Once you've found your lot, it's time to start designing your custom home. Work with J. Lambert Custom Homes' in-house design team to create a home that meets your specific needs and style preferences. Our team will also ensure that the design complies with local building codes and regulations.
Step 3: Securing Financing
Before construction can begin, you'll need to secure financing for your custom home. J. Lambert Custom Homes works with several trusted lenders to help our clients secure the financing they need. Learn more about the various financing options available to you by visiting the Consumer Financial Protection Bureau website.
Step 4: Breaking Ground
With your financing in place, it's time to break ground and start construction on your custom home. J. Lambert Custom Homes' team of experienced contractors and tradespeople will ensure that your home is built to the highest standards, using the finest materials and craftsmanship.
Step 5: Making Selections
During the construction process, you'll have the opportunity to make selections for various elements of your home, such as flooring, fixtures, and cabinets. J. Lambert Custom Homes' design team will guide you through this process, helping you make informed decisions that will bring your vision for your custom home to life.
Step 6: Moving In
Before you know it, it will be time to move into your custom home. J. Lambert Custom Homes will walk you through a thorough walk-through of your new home, ensuring that everything is to your satisfaction.
Building a custom home is a unique and exciting process. With the guidance of J. Lambert Custom Homes, you can be sure that every step of the way will be smooth and stress-free. Contact us today to start designing and building your dream home.
Contact J. Lambert Custom Homes today to get the process started!