French Style Luxury Homes
If you and your family want a custom home, consider a French-style luxury home. A large, two-story residence constructed of gorgeous stone with majestic brick chimneys, dormers, flared eaves, and beautiful red clay tiles on the roof can greet you every time you come home. Tall, narrow windows with shutters and flower beds with colorful plants will complete the lavish exterior of your home, making it a joy to see.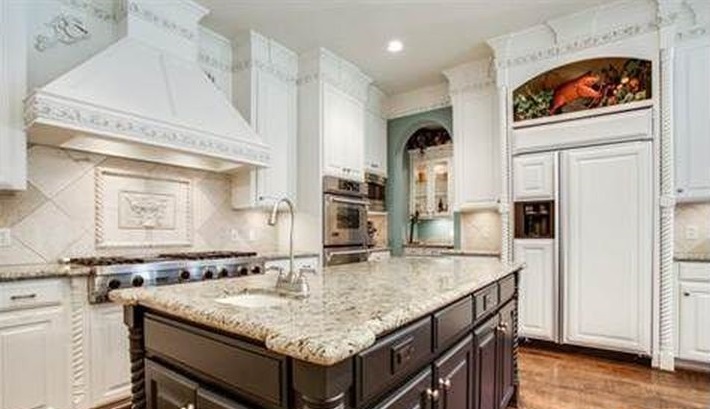 When you enter your home, you'll experience archways, beamed ceilings, and soft hues throughout. Stone or wood floors will stretch from one end the house to the other. Delicate wood furniture with graceful lines will decorate each room, displaying a sophisticated French style.
In the kitchen, a soft yellow or light blue paint on the walls will bring the room to life. Marble countertops add elegance. Natural wood cabinetry adds a rustic look while still staying stylish, or you can opt for white cabinetry to give your kitchen a clean and airy feeling. Iron accessory pieces will complete the look. Your house can resemble a luxurious French manor home or French cottage from the past, but it will contain all of the modern conveniences that you and your family need.
Soft creams painted on the walls in the bedrooms will add a soothing touch to your home. Select wall art that contains bright hues to add a splash of color where you need it. Soft gold and lace accents in your master bedroom, especially, will create a classy setting that contains grace and charm.
For more information on French style luxury homes, please contact us today. We build custom homes to the highest standards and can construct homes in many different styles. We'll help you build your dream home.