Designing Your Own Tuscan-style Home: A Guide to the Characteristics and Features
The Tuscan-style home, known for its distinctive Italian countryside charm, is a favorite among homeowners who value rustic elegance. With its earthy colors, natural materials, and inviting spaces, this design style embodies warmth and comfort. At J. Lambert Custom Homes, we specialize in creating dream homes, and we're here to help you design your Tuscan-style home. This blog post will guide you through the characteristics and features of a Tuscan-style home.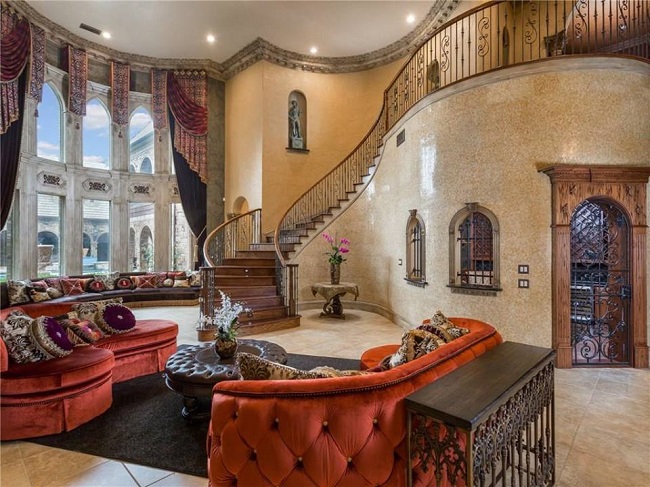 Key Characteristics of Tuscan-style Homes
Earthy Colors and Natural Materials
The Tuscan-style home is inspired by the elements of nature. Earthy colors, such as terracotta, olive green, and beige, are commonly used. Natural materials, such as stone, wood, and iron, play a significant role in both the interior and exterior of the home.
Terracotta Roofing
Perhaps one of the most distinctive features of a Tuscan-style home is its terracotta roofing. The red clay tiles not only offer a beautiful aesthetic, but they also provide durability and insulation.
Arched Doorways and Windows
Arched doorways and windows add a touch of sophistication and warmth to Tuscan-style homes. They are usually large, promoting natural light and ventilation.
Outdoor Living Spaces
Tuscan-style homes often feature spacious outdoor living areas, such as courtyards or patios, perfect for alfresco dining or relaxing. These spaces often include elements such as a fireplace or a water feature to create a serene, inviting atmosphere.
Designing Your Tuscan-style Home
Interior Design
Incorporate natural materials such as stone and wood in your interior design. Exposed wooden beams and stone fireplaces are common features. The use of wrought iron for light fixtures, stair railings, and furniture accents adds an old-world charm.
The kitchen, often the heart of a Tuscan home, features stone countertops, wooden cabinets, and copper or wrought iron accessories.
Landscaping
Landscaping for a Tuscan home involves creating a seamless transition between the indoors and outdoors. Consider incorporating elements such as a stone pathway, an herb garden, or even a vineyard.
Furniture and Decor
When it comes to furnishing and decorating your Tuscan-style home, think rustic and cozy. Opt for furniture pieces with a weathered, lived-in look. Add warmth and texture with decorative elements such as tapestries, vintage jars, and ceramic pots.
Designing a Tuscan-style home is about creating a space that exudes warmth, comfort, and rustic elegance. At J. Lambert Custom Homes, we are committed to bringing your vision to life, with attention to every detail.
Whether you are building a new home or renovating your existing one, our team of experts is here to guide you every step of the way. If you're ready to design your dream Tuscan-style home, contact us today.