Custom Castle Style Homes
The adage, "A man's home is his castle," doesn't have to be metaphorical. If your tastes tend toward crenelations and ramparts, we have the experience to make your vision a reality. If the peaked roofs and towers of a castle style home are where you see your family growing, we can make that happen. We have been Dallas/Fort Worth's custom home builder for over 30 years because we recognize the most important part of any home design is you: the customer. A custom castle style home with you in mind is our top priority.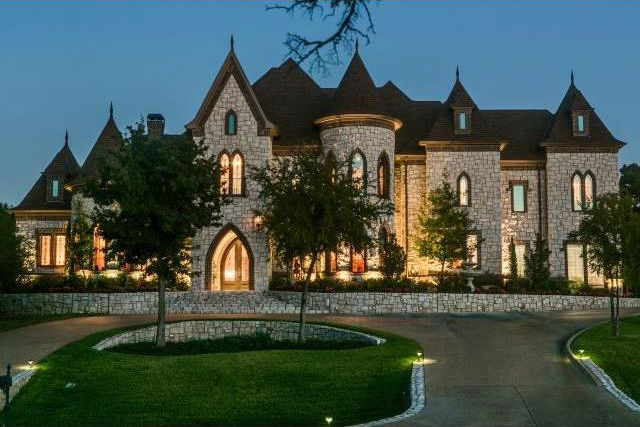 Castle style homes present a unique curb appeal with truly historical aesthetics and modern amenities. Far from the drafty stonework of the past, our castles are the epitome of comfort, inside and out. That does not, however, mean boring.
Our design specialists work directly with you on more than just dimensions. We will be with you every step of the process, discussing internal design features, room themes, and the finishing touches that turn a keep into a manor house. Your castle doesn't have to end at your home's walls. We can provide options for covered patios, pools, outside entertainment areas, waterfalls, and much more.
At J. Lambert Custom Homes, we don't build houses, we build dreams. You have worked hard for your money and want to provide a specific home experience for your family. We have proudly built custom homes from 2500 SQ feet up to 60,000 SQ feet. Your vision and budget are our only limit. Contact us today to set an appointment and find out how you can have the castle you deserve.