Bringing 'Old Soul' Décor to New Homes
Outdated home décor trends will re-emerge in the next few years as part of the trend bringing an "old soul" feeling to new construction. Many aspiring homeowners dream of a new construction home in an Old World, Colonial or Mediterranean style. They don't want to renovate a 50-year old house to live in a home with character. According to a piece by pouted.com, there are 5 outdated home décor trends that are no longer out of fashion. When building a custom home, consider the interior design styles that will best match your architecture and personal preferences.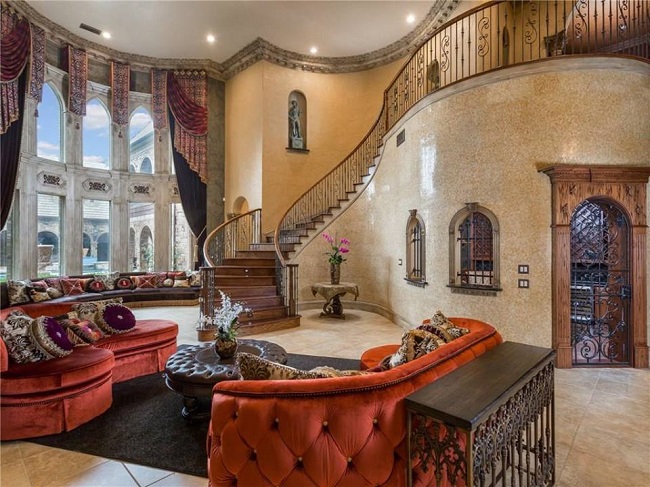 Using brass to add warmth
Brass adds warmth to homes. Some ways to bring in brass include burnished brass chandeliers, antique brass furniture and brass fixtures such as faucets for the sink in the kitchen. If you aren't sold on using permanent brass fixtures, play around with a brass bar cart or other brass accents. Brass lamps look especially stately in Old World homes.
Adding geometric shapes
Another trend that is making a comeback is geometric shapes in the décor. According to an article by realtor.com, it's compelling to incorporate geometric shapes in everything from wallpaper and backsplashes to wall art. Again, a less permanent way to express the décor theme is with pillows and rugs in geometric designs. Colonial homes look especially handsome with geometric patterns. Consider asking your custom home builder to incorporate traditional wainscot paneling to complement geometric patterns.
Bringing in the wood element
In feng shui, water feeds wood but wood feeds the fire energy. To give yourself a psychological boost or increase passion in your life, consider wood treatments. Designers expect more natural elements such as wood in homes in unexpected places such as accent walls. Other less permanent ways to bring the wood element into your new home include carved wood bowls, wooden bar stools, and wood sculptures.
Other old styles that are new again include fringe in decorative pillows and blankets as well as curtains. Iridescent accents also appeal to the fashion-minded, especially for a futuristic modern appeal. While the futuristic look does not go well with some architectural styles, it's fun to play around with iridescent tile in the bathroom as well as smaller accessories such as clocks and tables. Intense colors will make a splash in the New Year with top colors including bright blue, purple, fuchsia and iridescent tones.
At J. Lambert Custom Homes, we specialize in the luxury real estate. Talk to us about new construction homes with styles ranging from Tuscan and Old Word to French, Colonial, and Mediterranean. For more tips on bringing an old soul to new homes, please contact us.