Hot Flooring Trends in Luxury Real Estate
Flooring is one of the most important upgrades for people investing in luxury real estate. By knowing the trends in flooring and your personal preferences, it's easier to make the best choices when it's time to coordinate the flooring with other interior features in a new construction home. According to an article by builder.com, the new home construction market provides valuable clues about flooring trends. Some new home builders use carpeting in the bedrooms, while hardwood flooring dominates the living areas. With so many high-end products, it's easier to find engineered hardwood suitable for luxury homes.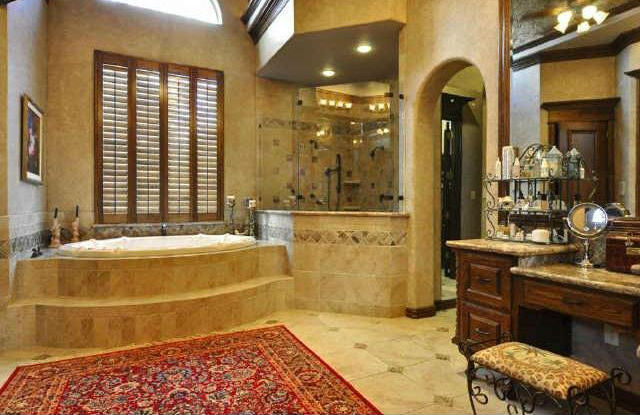 Installing hardwood in the kitchen
One area of debate is whether to use hardwood flooring in wet areas such as kitchens and bathrooms. Many of the high-end flooring materials are now water and moisture resistant. While natural stone replaces vinyl in terms of popularity, hardwood is on-trend for kitchens. In the past decade, solid and engineered hardwood flooring grew from 11 to 31 percent of flooring used in new single-family houses. Meanwhile, the use of ceramic grew only slightly from 15 to 21 percent. When renovating an existing luxury home, upgrading the flooring helps resale value. While hardwood flooring is popular in most rooms, it's not as common in bathrooms and bedrooms.
Large Ceramic Tile
Larger tiles make a statement. Rectangular shapes in 24″ or 36″ lengths are growing in popularity, though there's a lot of variation in regional preferences. Tiles that look like hardwoods, fabric or even concrete can completely change the look and feel of a space.
At J. Lambert Custom Homes, we build custom, luxury homes for move-up buyers. One of the advantages of building a new construction home is you don't have to renovate or change the features because you selected them for your lifestyle and family's needs. For more tips on flooring trends, please contact us. We also help our clients choose paint colors, trim, granite, hardware and other luxury fixtures for their dream homes.